Dutch Foundation for Applied Water Research (STOWA) - Limnodata Neerlandica
Versão mais recente publicado por Dutch Foundation for Applied Water Research em Apr 14, 2020 Dutch Foundation for Applied Water Research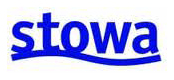 The Limnodata Neerlandica data set contains the data of more than 30 years systematic and project based sampling of Dutch, mainly freshwater, waterbodies. Data originate from 37 data providers; 26 water boards, the provinces and the Ministry of Transport, Public Works and Water Management. Over 20,000 sample points were used. The main purpose of the dataset is monitoring the quality of Dutch surface waters. Next to the biological characteristics also a-biotic data were sampled and stored alongside the biotic data. Observations are available from phytoplankton, diatoms, aquatic and riparian plants, macro-invertebrates and fish. The data were collected on a yearly base. The taxonomy has been validated according to the Dutch standardised checklist of aquatic species. Update January 2015: Added data for 2011 and 2012. Enhanced taxonomic and locality data fields.
Registros de Dados
Os dados deste recurso de ocorrência foram publicados como um Darwin Core Archive (DwC-A), que é o formato padronizado para compartilhamento de dados de biodiversidade como um conjunto de uma ou mais tabelas de dados. A tabela de dados do núcleo contém 3,359,932 registros. Também existem 1 tabelas de dados de extensão. Um registro de extensão fornece informações adicionais sobre um registro do núcleo. O número de registros em cada tabela de dados de extensão é ilustrado abaixo.
Occurrence (core)

3359932

MeasurementOrFact

3359932
Este IPT armazena os dados e, portanto, serve como um repositório de dados. Os dados e os metadados do recurso estão disponíveis para download no seção de downloads. A tabela de versões lista outras versões do recurso que foram disponibilizadas ao público e permite o rastreamento das alterações realizadas no recurso ao longo do tempo.
Downloads
Baixe a última versão do recurso de dados, como um Darwin Core Archive (DwC-A) ou recurso de metadados, como EML ou RTF:
| | |
| --- | --- |
| Dados como um arquivo DwC-A | download 3,359,932 registros em English (84 MB) - Frequência de atualização: não plenejado |
| Metadados como um arquivo EML | download em English (9 KB) |
| Metadados como um arquivo RTF | download em English (8 KB) |
Versões
A tabela abaixo mostra apenas versões de recursos que são publicamente acessíveis.
Direitos
Pesquisadores devem respeitar a seguinte declaração de direitos:
O editor e o detentor dos direitos deste trabalho é Dutch Foundation for Applied Water Research. This work is licensed under a Creative Commons Attribution (CC-BY) 4.0 License.
Palavras-chave
Limnofauna; aquatic; riparian; plants; phytoplankton; diatoms; zooplankton; macrofauna; fish; Netherlands; monitoring; Occurrence; Observation
Contatos
Quem criou esse recurso:
Quem pode responder a perguntas sobre o recurso:
Quem preencher os metadados:
Quem mais foi associado com o recurso:
Cobertura Geográfica
The Netherlands
| | |
| --- | --- |
| Coordenadas delimitadoras | Sul Oeste [50.1, 2.22], Norte Leste [53.87, 7.63] |
Cobertura Taxonômica
phytoplankton, diatoms, aquatic and riparian plants, macro-invertebrates and fish.
Cobertura Temporal
| | |
| --- | --- |
| Data Inicial / Data final | 1980-01-01 / 2012-12-31 |
Métodos de Amostragem
Phytoplankton was collected through filtration or from sample deposits, data originate from 3,100 sampling points. Diatoms were scraped from hard surfaces fro around 2,600 sampling points. Macrophyte sampling focused on vascular plants using a variety of sampling protocols (Tansley, Braun-Branquet, etc.), there are data from 13,000 sampling points. The intensity of zooplankton sampling was relatively low and restricted to 600 sampling points. Macro fauna sampling was done with nets covering standard plots of about 5 meters and with several additional methods, all together 10,600 sampling points were covered.
| | |
| --- | --- |
| Área de Estudo | Systematic and project based sampling of biotic and a-biotic characteristics of Dutch waterbodies for water management purposes. Data originate from over 20,000 measure points, mainly situated in freshwater inland systems. |
| Controle de Qualidade | Taxonomic names have been validated against the standardised list of Dutch Freshwater Species (Dutch acronym TWN). |
Descrição dos passos do método:
Sampling - identification - taxonomic validation - databasing.